A Summary Of Each Of Copymoore's Applications
Solutions
A full suite of business applications and consultative services from Copymoore Document Solutions allow customers to optimize and manage their document workflow, unleashing the full potential of their hardware investment.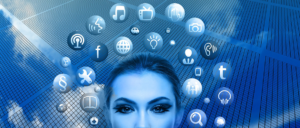 Restrict the colour functionality of UTAX MFP's
 Provides colour functionality to only those who really need it
 Saves on consumables and other associated printing costs
 Provides a "Public Access" button for general black and white use
 Promotes appropriate and efficient use of MFP's
 Compatible with all colour HyPAS – enabled and capable MFP's
Allows quick and easy language switching on the multi-function control panel.
 Change the language of the control panel without having to deal with the menu structure and adjustment of system
 Easy operation with one button; simply select the relevant country flag on the display
 Available languages include French, Italian, German, Spanish, Russian and Portuguese
App for wireless connection of mobile devices with compatible UTAX printers and multifunctional systems.
Print photos and documents – or even entire Web Pages – from your mobile device
 Scan files from an MFP directly to your mobile device
 Create favourites shortcuts for your most commonly accessed device
An iOS-based application, enabling digital content to be printed on its own network wirelessly
 Driverless printing
 All compatible printers on network are automatically visible
 Automatic media selection and quality editing options
Uncomplicated solution that allows the only access to their personal cloud
 Anytime, anywhere access to store files frees up mobile device memory, while eliminating the need to transport hard copy files
 Flexible, easy and secure retrieval and printing of your stored files from any UTAX MFP
 Upload scanned files directly into Evernote or Google Drive – No need to send scanned files to a PC
 Add tags or note content for accurate search and retrieval of your documents
 Both Evernote and Google Drive support JPEG, PDF and TIFF file formats. Google Drive also supports google Document formats